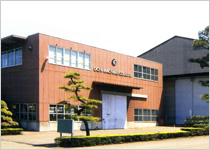 Ochi Machinery manufactures high precision, high quality products using a consistent production system from the securing of high quality materials both domestically and overseas to the production and processing of steel fabrication products, mold production, and final assembly as well as component manufacturing for general industrial machinery, construction machinery and agricultural machinery. We pride ourselves on our flexible production capacity that meets each and every request from mass production to low-volume diversified production.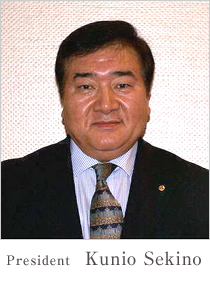 Ochi Machinery has had a customer-first policy from the day we started business in 1963 as a manufacturer and seller of industrial machinery. We have established a consistent production system from machine processing, molds and steel fabrication, right down to final assembly. We strive to make products that customers are satisfied with and which contribute to the development and growth of the local community, not just to satisfy a wide-ranging array of needs but to be a company that thinks about and helps resolve customer issues and problems arising from changing social needs. . In these changing times, cyber business, such as the expansion of market scale and the pervasiveness of electronic commercial transactions, is the focus of our attention along with advancing globalization and the rapid evolution of information and telecommunications technology. To meet these changes, Japan's social and economic systems are set for major reforms. . We are embracing this change by pursuing the study of technological skills that we have built over many years and strengthening our production system in order to respond appropriately to the need for further diversification and increasing sophistication. We want to gain the acceptance of customers through our quality, cost performance and ability to meet deadlines, and we aim to be a good partner that delivers satisfaction and meets the expectations of all customers while trying to further evolve as a company so that we can contribute to society with trust and wisdom.


Ochi Machinery works diligently to provide reliable manufacturing and service that delivers satisfaction as is manifest in our customer-first policy which we have followed since day one of our establishment. The diversification of needs and individualization are forging ahead in step with the changing times while the pace of that progression is accelerating year after year. We aim to deliver satisfactory products to our customers using the latest IT technology and our considerable experience and technological capabilities accumulated over many years which enable us to respond to what users want in whatever manner they request. In harmony with this, it is our desire to contribute to environmental preservation efforts and the building of a prosperous local area as a company that goes beyond simply making products as a manufacturer, namely, serving the interests of the local community.